Authors Wanted! - GLI Publishing is Seeking Authors for Distribution

| | |
| --- | --- |
| | 174 |
Submitted by Teo Graca and Stephen Adler | RSS Feed | Add Comment | Bookmark Me!

In today's competitive small business environment, how do you set yourself apart from the rest? Wouldn't it be great to get Instant Credibility with prospects you meet for the first time? Let's face it - while it is relatively easy to work with and keep existing customers and clients, the key to success in small business is generating new customers on a regular basis.
Being a published author with a book provides you with the ultimate credential that will propel your life and business to new heights. In this article, we will discuss the processes of writing in general and getting published.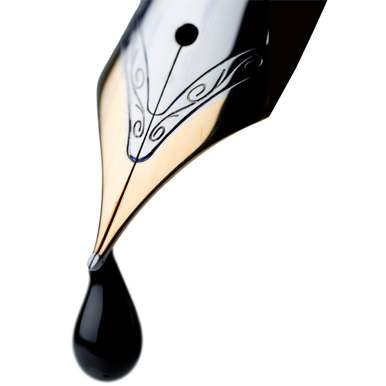 Authors are automatically recognized as experts. When you meet someone at an event and they can hand you a book, you immediately realize that "He wrote the book" and this creates instant credibility with people you know and people you are just meeting for the first time. Being a best-selling author is a dream for many, but a reality for very few. Although reaching "best seller" status is achievable and is a worthy goal, the one thing you can count on is gaining instant credibility for yourself and your business, which translates into more customers and sales.
Net-Teams has created a complete soup to nuts publishing program to connect you with GLI Publishing, which is currently available to just a few authors that understand the value of being a published author. We have partnered with a print-on-demand service* that allows you to get just one book or hundreds of copies of your book at cost to support your live events. We have mentoring programs to get you started writing or our staff can flesh out the book for you based on your ideas and notes for the book.
*Note that print-on-demand means that you don't have to buy, store, sell and ship your books. All of these steps are taken care of for you with no up front cost - when someone buys a book, it is then printed and shipped automatically on your behalf. Traditionally for self-publishers, you would have to buy 500 books, store them and ship them yourself (fulfillment process), which is not something I would want to do.
Some of our programs include:
GLI Publishing Program: some of the services included (as needed):
Your book available on Amazon.com, Baker & Taylor, BarnesAndNoble.com and other online retail sites.
Your book will be listed in major bibliographic databases around the world.
Your book listed with Ingram Book Company, which allows brick and mortar stores to purchase your book.
ISBN Included (unique number and bar code required for book distribution).
Mentoring to guide your writing process.
Writing services to help complete your book.
Book cover design.
Formatting and uploading your book into the print-on-demand service.
Formatted for eBook, soft cover and hard cover designs.
eCommerce so people can buy your book online.
Printing, shipping and tracking (fulfillment) per order.
Website for your book.
Newsletter service and opt-in form on your site.
ePub Conversion or iBookstore Submission service (access to a hot new market for eBooks!).
Social Media Advertising for your book.
Free participation in our New Writers Program.
Several Book Writing Strategies provided.
Article syndication.
PR and booking into talk shows.
New Writers Program: we offer a number of no cost educational modules on:
Learn how to write and where to begin
Get your book done in less than 4 weeks
Create a compelling title and back cover text (aka "sell copy")
Use your book to upsell your more expensive services and products
Making time in your busy schedule - task prioritization
Finding a publisher for your book
Getting your finished book online and access to the global market
This program is only available to IBC graduates. IBC is available from Net-Teams.

Click for Details --> net-teams.net <--