| | |
| --- | --- |
| How Rich People Get Away With Paying No Taxes! | |
Submitted by Jason D. Rockinfeller | RSS Feed | Add Comment | Bookmark Me!

Are you rich? Well, you probably already know this, so don't worry about reading any further... Actually, please go away... I don't want any trouble from you... I really can't afford it!
I have $1.3 Million on my mind today because I did some research on how the rich get can tax free money for their kids and even themselves. What I found is what the government calls "The Gift" - apparently you can give anyone, not just your kids, up to $13,000 every year with no additional tax due from you (the money has already been taxed) and NO TAX due from the recipient! I understand recipients don't even have to claim it on their tax returns or even file a tax return if these gifts are all they get in any given year.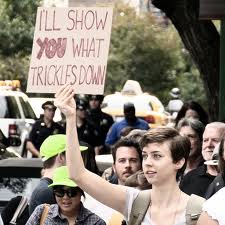 Practical Application - Example:

Apparently the rich can create multiple (say 100) non-profit organizations, donate $13,000 to each of the non-profits and use that as a tax deductible donation for themselves or one of their businesses, then have each of the non-profits provide "The Gift" of $13,000 to their kids. 100 times $13,000 is $1.3 million in tax free US dollars that can go to anyone! Maybe some rich kid somewhere. Maybe a good friend. Maybe a mistress or "jiggy low" that does well cleaning the pool too. But if you have $1.3M or some cushy income like that coming in every year, who needs to work or even file a tax return. Why work? No earned income means no tax return, right? They are just gifts!

Poor Bastard Example:

Compare that to the poor bastard making $10,000/year at McDonalds, who then cuts a little grass on the side and makes an additional $400 or more in a year - that grass cutting bastard is now considered a sole proprietor by the IRS and must do payroll for herself, with FICA and the works. It's a paperwork nightmare for LESS than $13,000 per year.

The quickest easiest way to wealth - inherit it! Other great ways include having wealthy friends, or finding a sugar daddy, or sugar momma, but the key is to suck up to the rich!
Another fun fact: In 1960, there were only about 10,000 non-profit organizations in the US. Last time I checked, there were over 2 million. It's hard to find now, because people are catching onto this and the real numbers seem to be disappearing... hmm... Let's see... If I wanted to funnel $1 billion tax free dollars that the government doesn't care about, how many non-profits is that? Maybe that's why the number is up from 10,000 in 1960!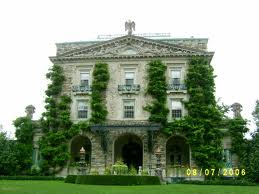 The IRS document below focuses on parents giving gifts to children, but it's not limited to that, as my attorney cleared up for me. If you read carefully, you can see it in the IRS doc too. Anyone, any profit, and any non-profit can provide these "gifts" according to my attorney and other attorneys I have questioned on this specific issue!

This is the super secret FACT "they" don't want you to know about! THE GIFT is the way out of taxes for the rich!

There are many others too, but if you are looking for a loophole used by the rich to EVADE taxes, THE GIFT is one of many! Oops... to them this is AVOIDING taxes.... be careful how you say it. Evading taxes is illegal, but it is your DUTY as a tax payer to AVOID taxes by taking every deduction and using every avenue available so you pay only what you owe.... these special "exceptions" are there to benefit our children and to be fair, right? When is the last time you received a $13,000 gift? Maybe they are just there for the rich... What do you think?

I'm signing off now... this is not meant as legal advice, just one poor bastard sharing some disturbing information with another...

PS - My real last name is Rockefeller, and I am really just rubbing it in! Yeah... we're putting fluoride in your water and cutting funds to public education to keep you dumb so you won't notice, and don't even ask me about what those chemtrails are for, you dumb bastards! Yup... I live in that mansion... I don't own it or pay property tax on it (another loophole), I just live there.... Shazam! Mommy, can I have another 1.3? I want to set up another harem at our Saudi Arabian mansion!

Click for Details --> See The IRS Position On This <--