Using The Viral Marketing Alliance To Dominate Your Market

| | |
| --- | --- |
| | 36 |
Submitted by Teo Graca and Stephen Adler | RSS Feed | Add Comment | Bookmark Me!

This is yet another article in a series on how use the Viral Marketing Alliance to compete against those deep pocket firms. They have the power to crush small businesses, but using the the power of an alliance and your smaller overhead, YOU gain the advantage!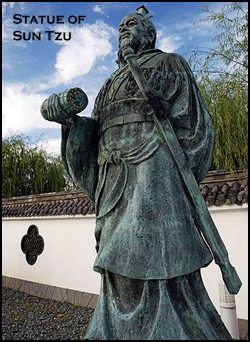 If You Do Not Seek Out Alliances, Then You Will Be Isolated And Weak! - Quote from Sun Tzu's "The Art of War"

In the last article, we covered our article syndication component - click here if you need to review it again or if you haven't read it yet.
In this article, we cover several other powerful ways that the Viral Marketing Alliance helps you dominate your market. These include social bookmarking, "Relevance" - Google's favorite word, social media sharing, article searches and author pages. We pull of all of this together into one technology package that requires little or no maintenance to generate targeted traffic and qualified leads for your business.

Social Bookmarking

Every VMA website includes a social bookmarking feature where readers can register, log in to your website, and collect articles on the reader's very own social bookmarking page. The real power of our VMA system is that once a reader registers and bookmarks just one article, that bookmarker has a page automatically show up on every VMA website in our system. Anyone interested enough to click on the bookmarks link at the top of every article that has bookmarks can drill down into the system to see the who's who of bookmarkers for that one article. This is also a great way for the bookmarkers to collect and save their favorite articles, which is why people bookmark articles.
The following graphic shows some of the controls available on every article displayed on the VMA websites. If an article has been bookmarked, the "bookmarks" graphic is displayed with the number of bookmarks in the system for that article. If it is clicked, it takes the visitor to a page showing all of the people that have bookmarked that particular article. Finally, if one of the bookmarker names is clicked, this shows all of the bookmarked articles registered by that person, plus the title and description - this is the bookmarker's web page and it is available on every VMA website.

Note that every article title on the bookmarker pages is linked back to the article. So let's talk about the math for a short bit from a VMA website owner perspective. In the last article we had talked about the significant number of permanent links back to the VMA websites when someone finds content on these websites (content syndication). The social bookmarker pages lead readers back to these articles.

We could run the math here and show literally millions of ways that the system leads readers back to you, but let's just talk about relevance. This system allows the reader to drill through the system and find content in a large number of ways.

It is an intuitive discovery process that provides literally millions of ways to find relevant content, and much of it leads back to other VMA websites with similar, easy-to-use, intuitive tools for the article reader!

What other technologies bring readers listings of articles?

You can also factor in the search pages (1 per VMA website), which point back to articles with all of those articles pointing to VMA websites that have syndicated the articles. Also factor in author pages (1 per VMA website), which show all of the articles submitted by the author, with each article pointing back to the VMA websites that have syndicated the article. There are many other ways to get listings of articles, like the tags feature, which provides the number of articles for each tag related to the current article, bookmarker pages showing all the articles they have bookmarked, search listings, etc.

The real beauty of all this is that it is 100% automated - readers simply open an article they want to read and the system matches new articles to the article being read. There is no need for the VMA website owners to do anything. The VMA system builds itself around the reader experience.

How does the system decide which articles to match to an article I am reading?

This is the relevance issue - the system simply matches keywords between the current article and other articles in the system and then displays a few of those. There are other algorithms used to calculate which articles out of so many to chose, but we have polished this process over the last 2 years and it works very well. Readers are currently averaging over 5 page visits per visit to any VMA website, which is very good by industry standards.

Where is VMA now with this technology?

The only thing new here is the bookmarking feature and the new site design, which combines all of our core technologies mentioned. Much of the technology has been in place for 2 or 3 years, including the comment feature that allows readers to comment on articles. We already have over 100 websites using the syndication feature and are looking to double that soon. We have over 100,000 article visits monthly to our core blogging and article management site - ArticleAdvocates.com - and we have over 1,000 registered bookmarkers using VMA websites right now, each currently averaging over 17 bookmarks each and some with near 100 bookmarks. We also have over 12,000 articles in the system, which is up 30% from just 3 months ago.

What About Social Media Sharing?

We include a social media sharing button on every page of the VMA websites that allows readers to share individual pages on 300+ other social media websites. This is a way to allow readers to reach outside the VMA system to bring their friends into the fold. With over 40,000 registered readers in our system, we have another service we offer to VMA website owners that takes this to another level as we promote and track some of the shares that come from our registered readers.

What is the The Key Benefit Joining the VMA?

While the VMA website is primarily designed to attract targeted leads, your ultimate goal as a VMA website owner is to convert these visits to prospects and customers. The statistics on your VMA website will help you determine what is working best and we have regular free teleseminars to help VMA customers improve their conversion processes. Check the VMA site for sign up details.

Click for Details --> VMA Sign Up <--