Dungeon Chess - Putting Chess Into The Dungeon

| | |
| --- | --- |
| | 5234 |
Submitted by Teo Graca | RSS Feed | Add Comment | Bookmark Me!

So, what is Dungeon Chess? It is a project that I have been working on for a very long time, and something I am ready to complete. It is what happens when technology meets a board game based on the idea of Chess Meets Dungeon Characters!
I am currently an information architect and have worked on large and small projects for Fortune 500 companies, government agencies, non-profits, church groups, and small businesses. I have spent the last 4 years building web applications that are useful to people looking to start their own businesses, many of them free to use like our Article Advocates blogging system. Most of the technologies I wanted to create are done, so I am looking for a new challenge, and when I mentioned that I was looking for a new project, a few friends of mine asked about my old strategy game Dungeon Chess!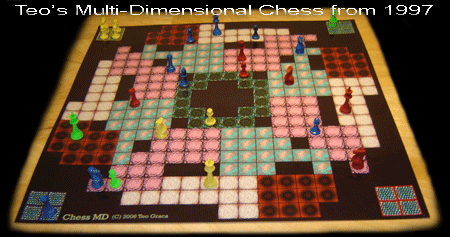 I have been a strategy game enthusiast since I was a kid, and although I love Chess and other ancient strategy games, I had often wondered what would happen if you combine different games together. When I was in college, I used to love Dungeons and Dragons, and I got the idea of putting Chess in the Dungeon - oooh! So I created a new game based on that idea, set up a massive board using other game parts and had all my buddies over drinking beer and playing the game every weekend. Since then, I have created a variety of games based on this idea, and have now created a pre-release, working version of it that you an play right now!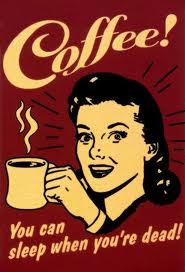 This is just a fun and creative project that I have wanted to do for a long time - an online version of my old board game. As it grows, it will always be free to play, so there is no real profit here in this project for me, just the challenge of building it, and then the fun of playing it with others. But there will be some deep thought needed to add the features to complete the full idea. I already know that adding rooms, creating the artificial intelligence necessary to handle computer generated players, adding community features and ongoing expansion of the game will require many late nights and pounds of coffee.
I should mention that I didn't start my career as a "geek" - I have always been a creative person and actually started my career as a performing musician (bassist) and eventually got into music and video production, publishing, writing and I am now the author of a couple books. I had studied music and computer science in college, and I remember thinking that the last thing I am ever going to do is sit on my ass all day behind a computer, but that's what I have been doing for the last dozen years, and I am glad to have this ability to work from home! Although I still write music, produce videos, help other creative people, write articles, etc., I think this project, along with the rewards program, brings all my skills and projects together nicely!

Some of the companies and people I work with have stepped up to cover the costs of getting the current version done, and we now have a working version of the game. I will be working to improve the game with your help and feedback! The features to be added are available for review - see the Versions Planned.
---
If you would like to help, there is a Rewards Program available on the DungeonChess.com website - I encourage you to participate. I am also working on a new book on ancient strategy games and their contribution to civilization! Any money donated will allow me to devote more time to this project, and create better versions in the future.

I hope you will take this opportunity to participate, have fun, and enjoy this creative project!

Click for Details --> DC Rewards Program <--